INTRO
Havasu wiring was started in 2006. Our team has been in the Audio Video Telecom business since 1995. We have worked every position from Grunt installer to Operations Manager to Office Manager. Our founder Lorne grew up in a contracting family and has been around constructions his entire life. Lorne moved to Lake Havasu City in 2007 Full-time to spend more time with his family, starting Havasu Wiring has allowed Lorne the comfort of setting time aside for his family. Today Lorne makes sure he takes an active part in his sons Racing and Little League teams. Lorne wanted to raise a family in a small town and not the hustle of So Cal.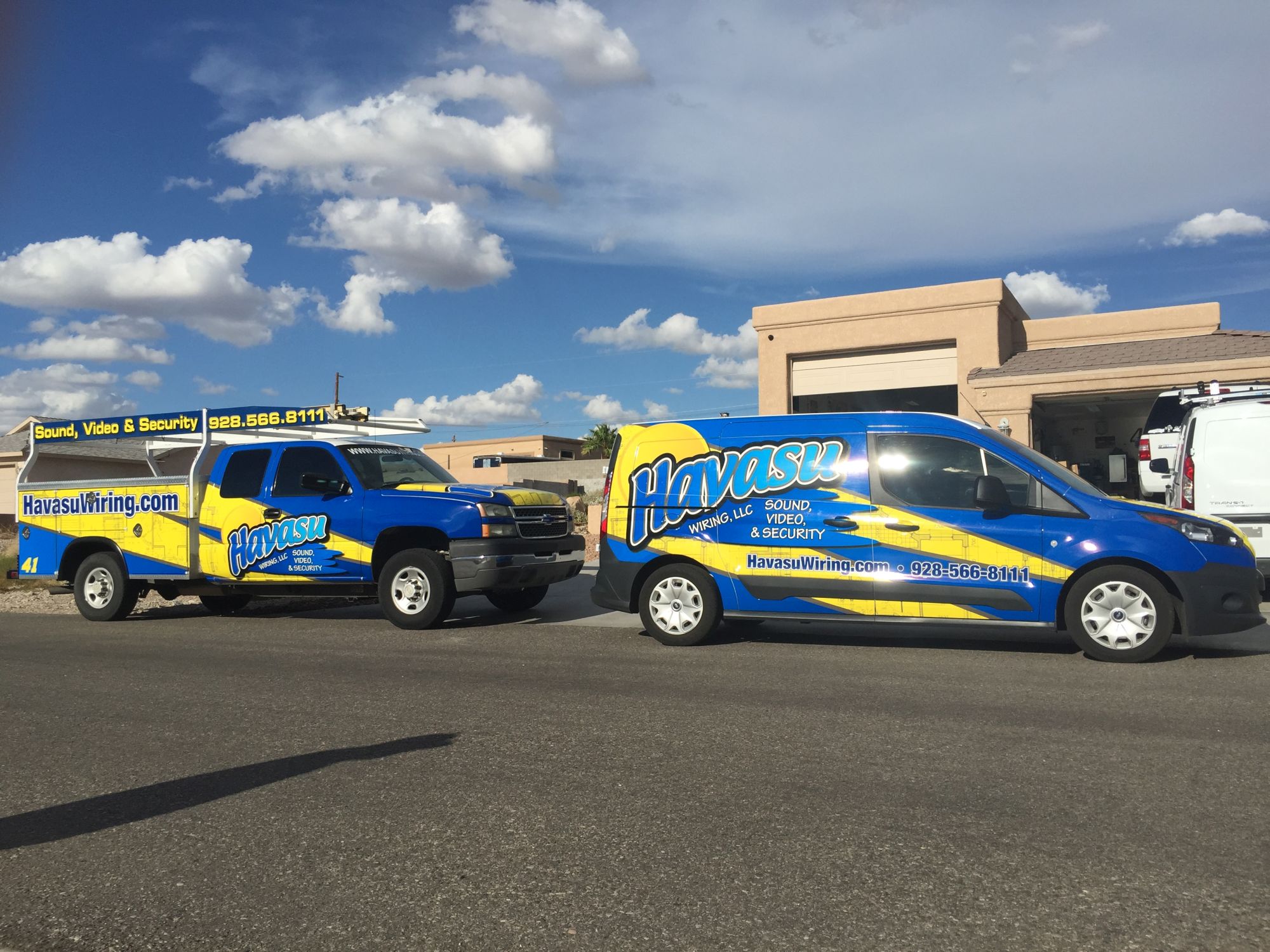 Lorne created Havasu Wiring LLC to give more attention to detail then the big box retailers. His experience in of running large sales/installation departments across multiple states taught him valuable lessons, which the customer needs to be #1. In the past he ran installation companies of 120+ installers and saw the breakdown of Sales to installation.
Today Lorne is on the job making sure all installations go as planed and that customer satisfaction and attention to detail are number a number one priority!
Havasu Wiring offers a lifetime limited warranty on installations..
MESSAGE
Havasu Wiring was developed to ensure todays homes are not technologically obsolete at move in let alone in the future.
We do not design infrastructure for proprietary systems, rather we create or use industry standards to create infrastructure that will work with a multitude of products and technologies.
We bring to the table many industry certifications including Cedia, A+ Certifications, MCP (Microsoft Certified Professional), We have received industry training from product manufactures and CEDIA (Custom Electronics Design and Installation Association).
We are members of CEA (Consumer Electronics Association), SBCA (Satellite Broadcast of America). Feel free to contact us whatever your needs may be.